Goodbye, Antarctica

December 8th, 2001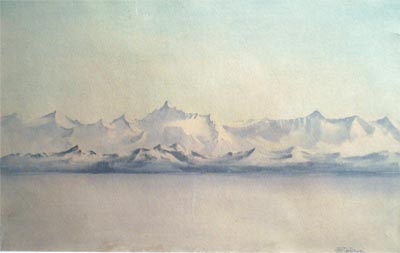 Goodbye, Antarctica.
In 1/2 an hour I bag drag. I haul me and my stuff up the hill and the military support people weigh me and my stuff. They take one of my orange bags. Tomorrow at 7AM I'll get on the shuttle. A little while later we'll go out to the ice runway and I'll see these mountains Wilson painted. If I look left, I'll see Mt. Discovery and Mt. Erebus. If I look right I'll see Black and White Islands, and where I went to snow school.
Nobody lives here.
We're all just visitors.
Thanks for having me. I enjoyed meeting you. I was here long enough to wake up in the morning and forget where I was and I guess that means it's time to go home.
But my footsteps are on the soil here. I've been drinking the glaciers and lakes here.
So the blue ice is in my veins.